Open Your Hearts and Loosen Your Butts (2019)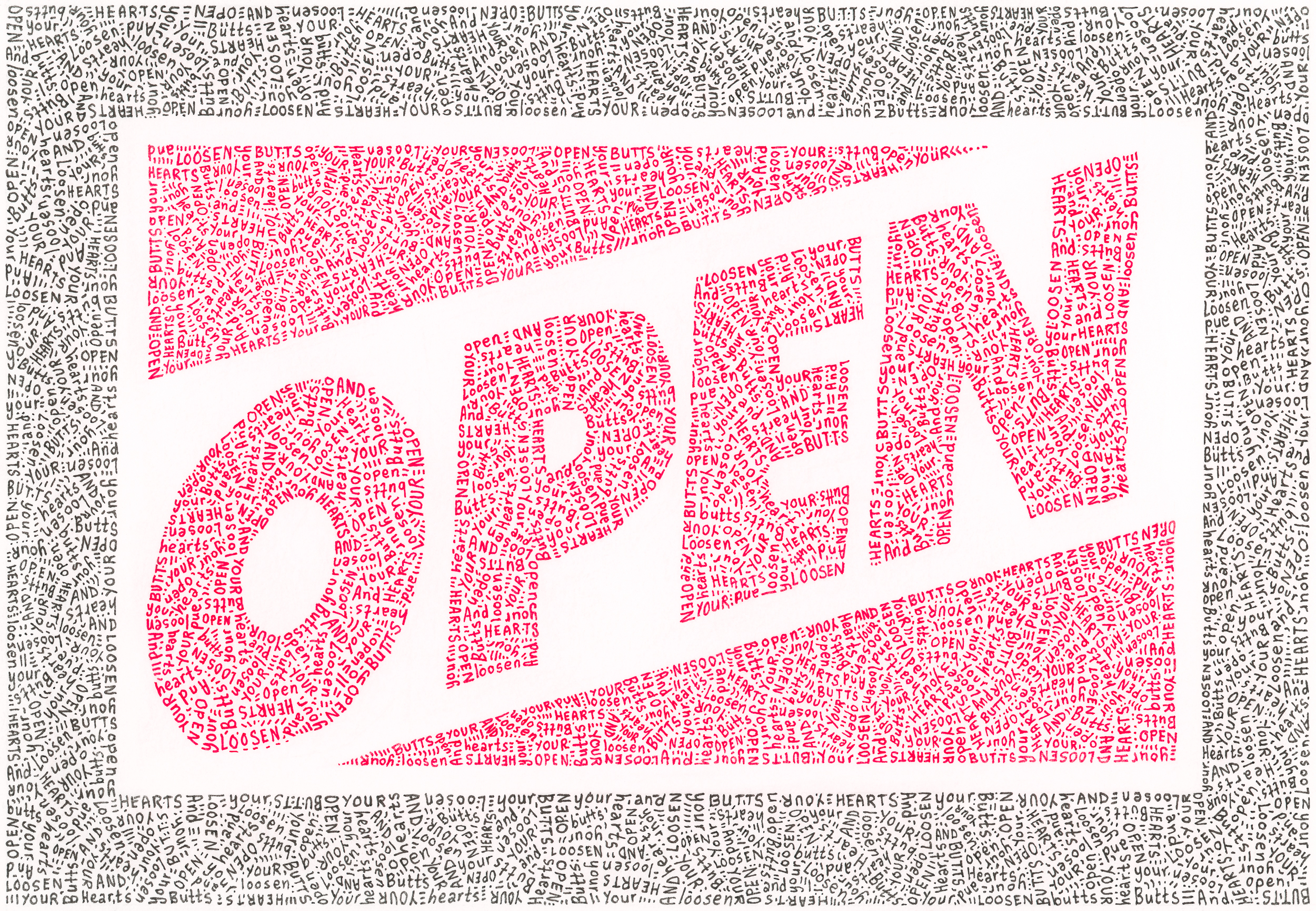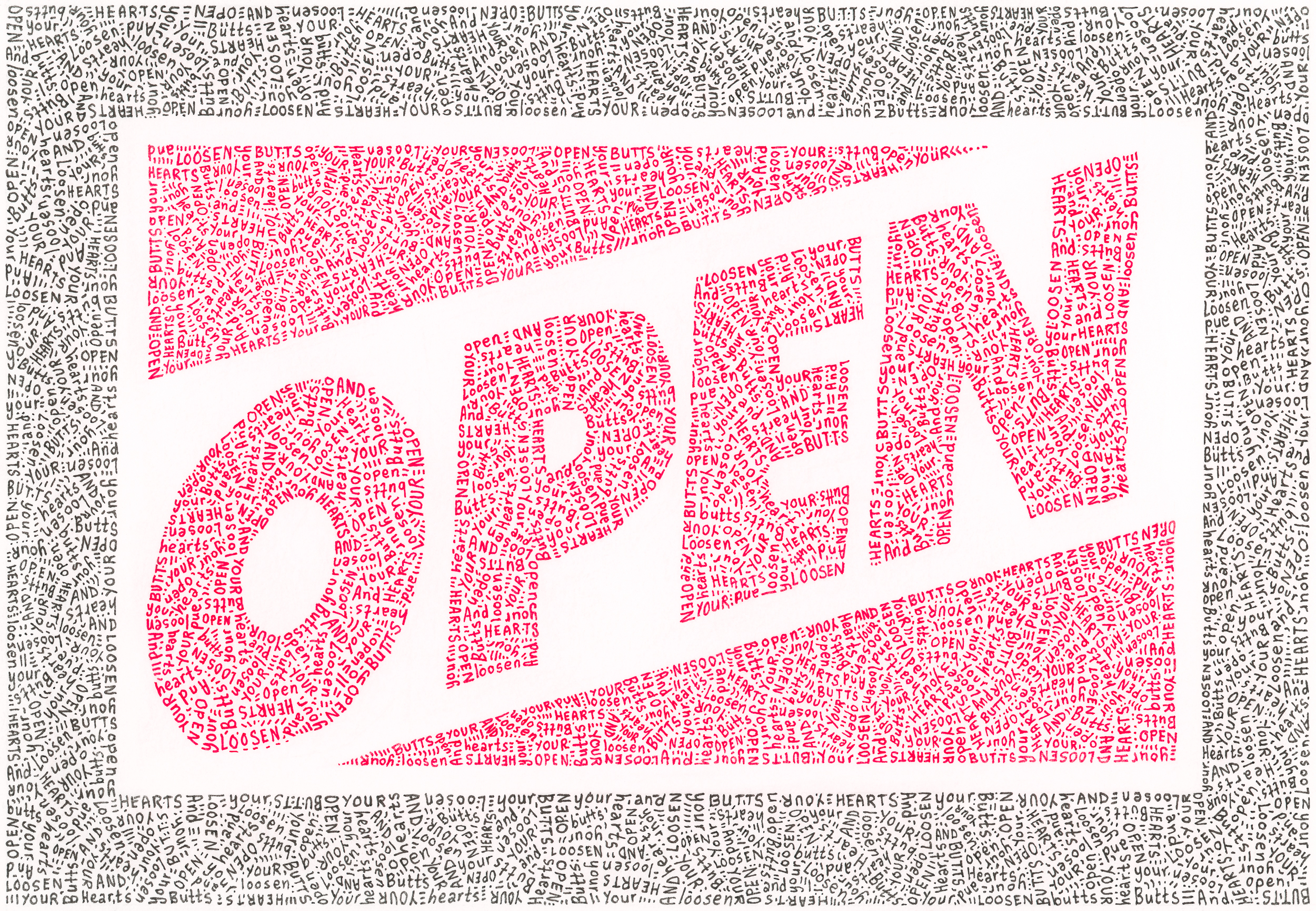 Open Your Hearts and Loosen Your Butts (2019)
ROLL IT! This 100% unauthorized fan art is inspired by Couples Therapy, a podcast and live show hosted by Naomi Ekperigin and Andy Beckerman. It includes the tagline of the podcast in the form of an open sign.
Dimensions of the original piece are 8 13/16 x 6 1/16 inches, unframed. Archival ink on watercolor paper.
This piece is available as a giclée or canvas print.
Framed prints can be ordered here.