Job (2019)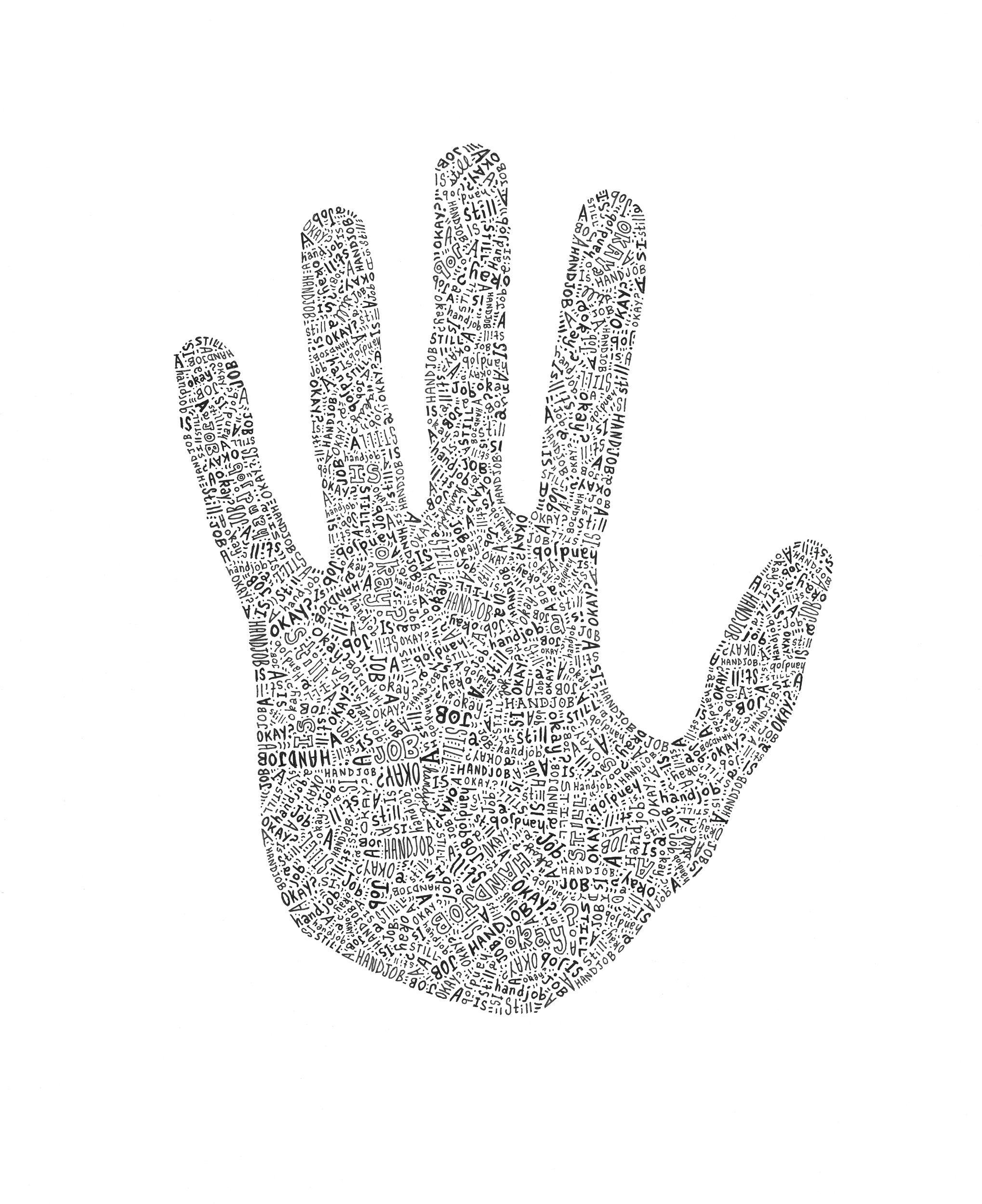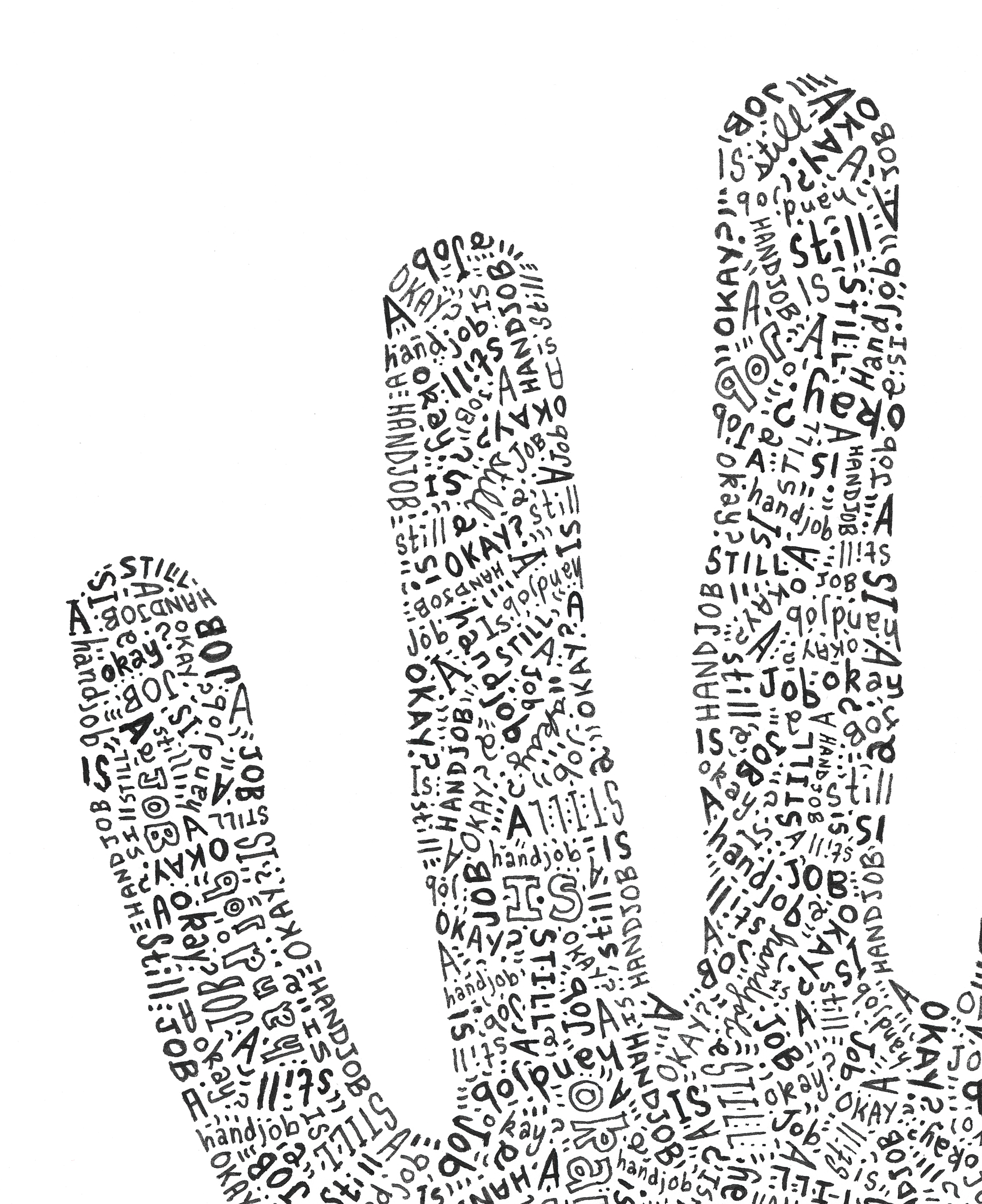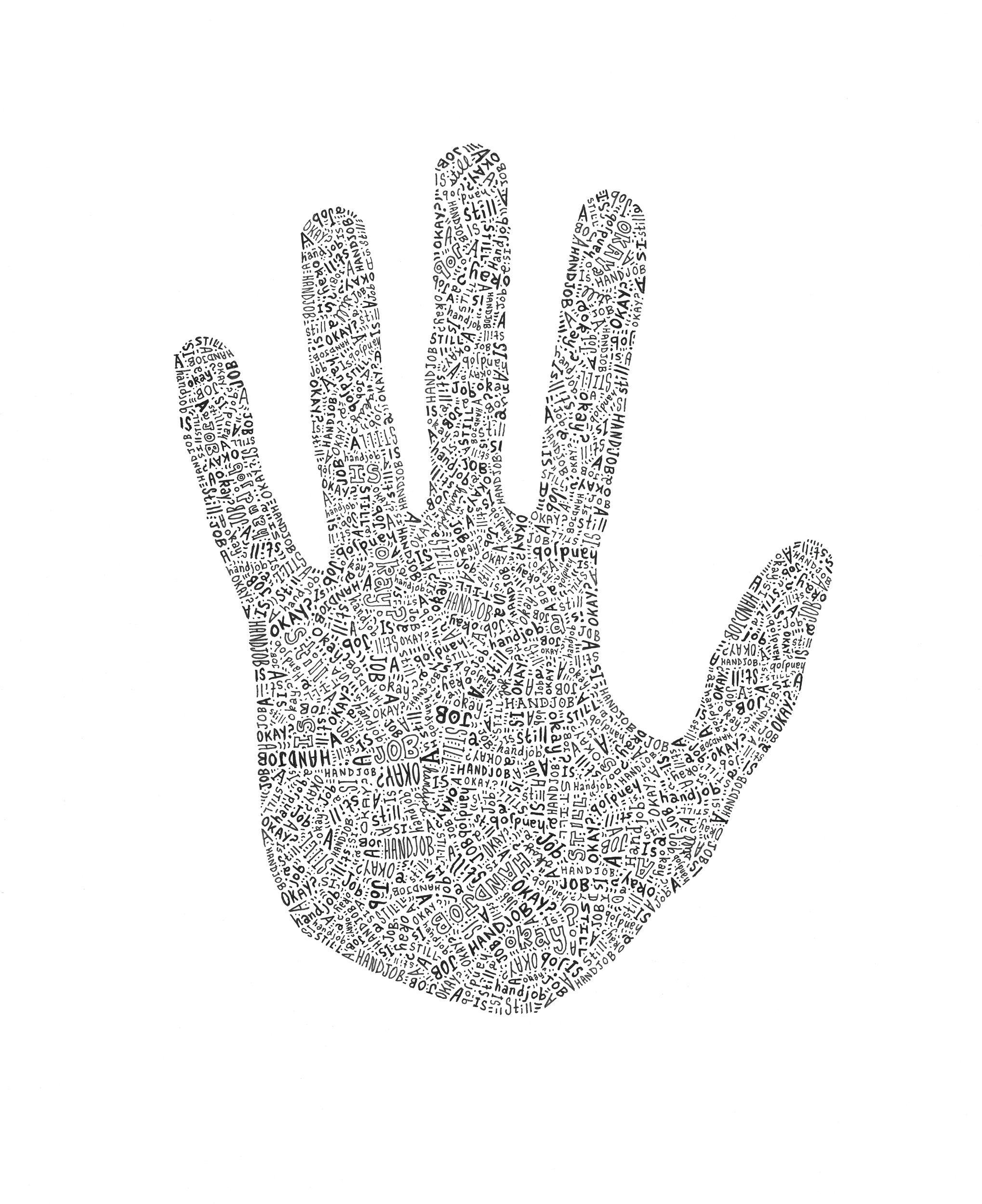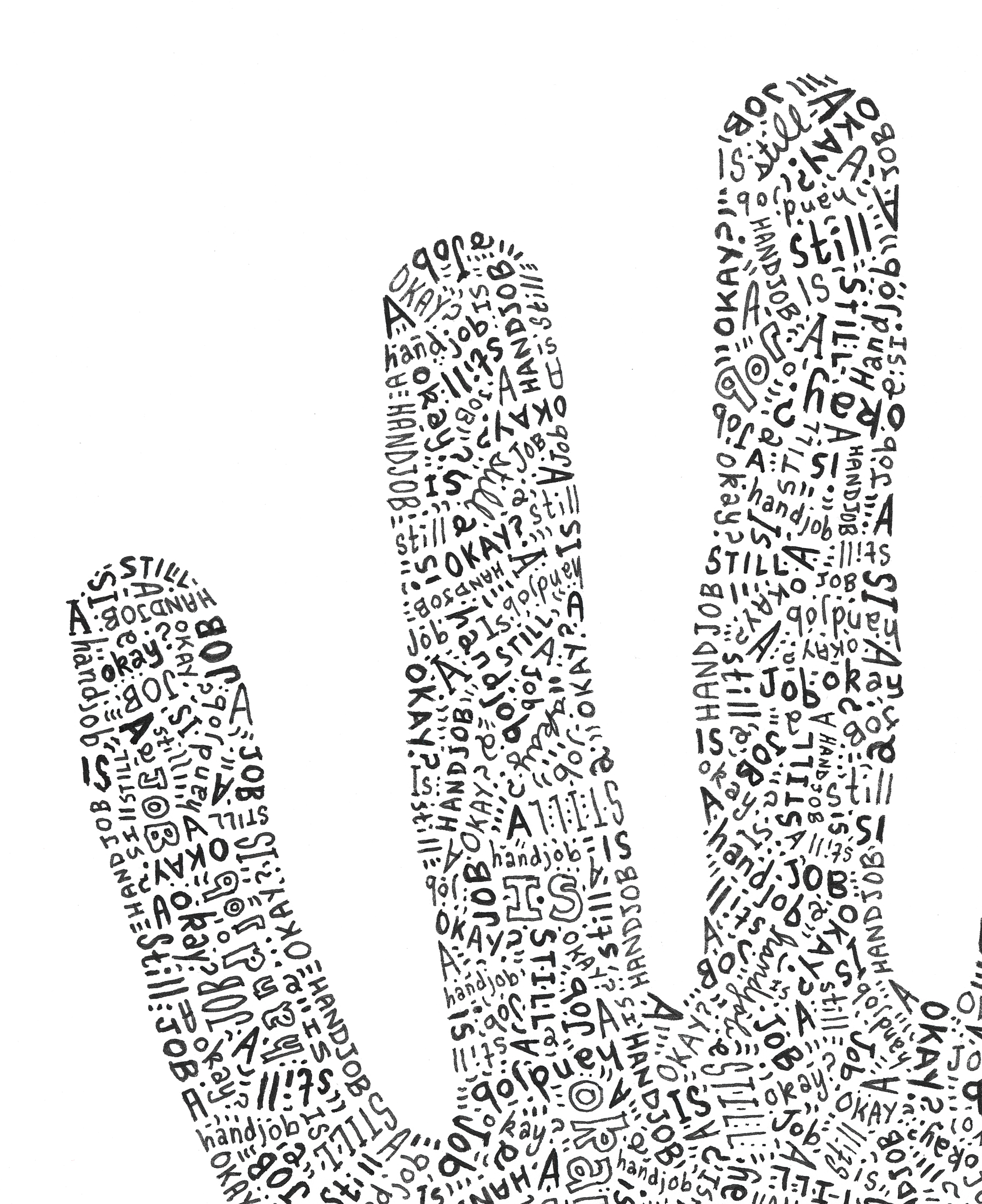 Job (2019)
Handwritten text piece in the shape of a hand, including a line from Reno 911.
"A handjob is still a job, okay?"
This piece is available as a giclée or canvas print.
Framed prints are available here.
All profits from this piece will be donated to the Sex Workers Outreach Project. Learn more about their work here.